getmomo
5,0 (1 Reviews on
)
Wir sind ein Berliner Fintech Unternehmen und arbeitet daran, den Mietmarkt einfacher für alle Parteien zu machen. Schon mehr als 100.000 Wohneinheiten gehören heute zu unserem Partnerportfolio. Unterstützt wird die Firma dabei von führenden Venture-Capital Funds aus Europa.
How we work
Wir leben von offener und direkter Kommunikation. Jede Meinung zählt. Wir sind mit Leidenschaft und höchster Motivation dabei, unsere Ziele und unsere Mission voranzubringen.
Unser Bewerbungsprozess
Wir glauben an einfache Prozesse, deshalb ist unser Recruiting-Prozess komplett transparent und schnell. Nachdem du dich bei uns beworben hast, melden wir uns schnellstmöglich bei dir zur Vereinbarung eines Telefoninterviews. Nach dem Interview bekommst du innerhalb von 24h Stunden eine persönliche Antwort von uns :)
Our location
Unser Office liegt direkt in Mitte auf der Rosenthaler Straße. Hier findest du tolle Cafés, Restaurants und Bars, sowie wunderbare Shops jeglicher Art.
Good Connection to Public Transport
Our office
Wir bieten unserem Team helle und moderne Arbeitsplätze, kleine und große Besprechungsräume sowie eine große offene Küche. Daneben haben wir für schöne, sonnige Tage eine große Dachterrasse. Von dort aus hat man einen direkten Blick auf den Fernsehturm, um das Berlin Feeling aufleben zu lassen.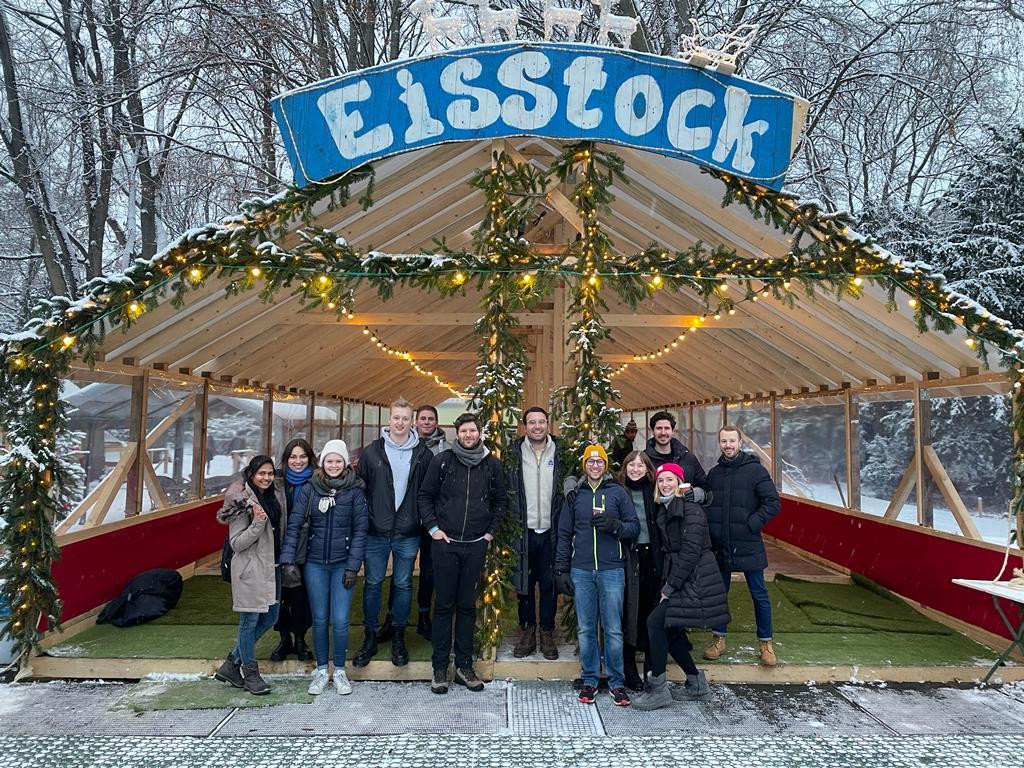 Benefits with us
Ein attraktives Gehalt und die besten Teammates, die du dir wünschen kannst. Flache Hierarchien und sehr gute Entwicklungsmöglichkeiten. Ein schönes und zentrales Büro in Berlin-Mitte Team-Events, flexibles Arbeiten und ein harmonisches Miteinander.
Support in the Visa Process
Sounds good? Then take a quick look at our current jobs.